Recap…
Hey there! So, I didn't exactly hit it off with the speakers at the 2022 Summit, but that didn't stop me from diving headfirst into the world of NoCode. Instead of dwelling on the missed connections, I decided to take matters into my own hands and followed some of their Twitter accounts. And let me tell you, it's been a wild ride ever since! I've been soaking up all sorts of knowledge and discovering new things about NoCode. Who knows, maybe I'll even have to book myself a ticket to the 2023 NoCode Summit in Paris to finally put some faces to all those tweets!

My

 

goal

 

is

 

to

 

complete

 

this

 

post

 


during

 

the

 

month

 

of

 

February

 

2023

,

 


and

 

to

 

publish

 

the

 

dashboard

 


of

 

my

 

findings

.




Happy

 

NoCoding

 

to

 

all

!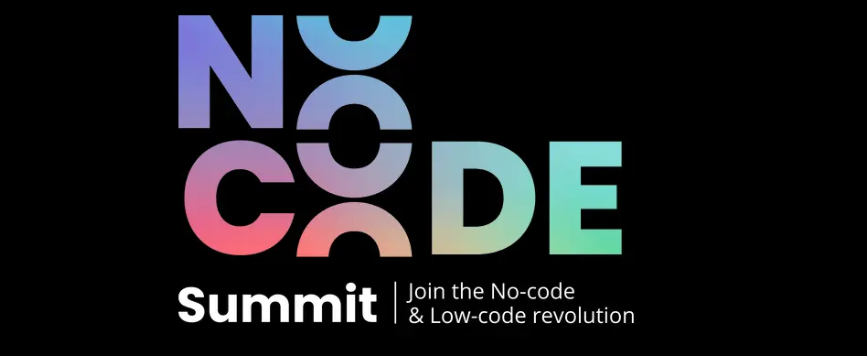 Last September (2022), the Nocode Summit took place in the center of Paris for 2 days! It was an hybrid event sponsored by more than 25 actors of the No-Code/Low-Code ecosystem including Bubble, Make, Glide, Softr.
I could not be there to join the No-code & Low-Code revolution, but I challenged myself to spend some time in learning a bit more about each one of the presentors/speakers and to discover their value prop.
So, I filled up my Airable CRM with each speakers and my goal is to connect and learn a bit more about their NoCode story, and find out what they are currently up to. I will try to do a quick dive and maybe further exploration later. Some of my discoveries will be shared below.
Attending the Nocode summit 2023
in person, live, would be so sweet!

Introduction
List of speakers
from my Airtable CRM


Abhishek Anirudhan,Alejandra Cienfuegos,Alex Twigg,Alexandre Benyekkou,Alexis Prat,Angélique Gérard,Annabelle Bignon,Anthony Manto,Antoine Larmanjat,Aymeric de Maussion,Benjamin Potet,Benoît de Montecler,Camille Blanchod,Caroline Egal,Caroline Ramade,Charlie Galle,Christelle Curcio,Christophe Hennebelle,Christophe Batilliot,Clément Garrigue,Coline de Lépiney,Cornelius Schramm,Daniel Somoza,David Siegel,Dilhan Camlica,Emmanuelle Larroque,Emmanuеl Straschnοv,Eugene Ernoult,Fabian Veit,Fabrice Delhoste,Florian Briou,Florian Clevenot,Francis Lelong,Grégoire Charles,Hans Jørgen Torp,Henri Dumas,Hugo Attal,Ibrahim Alfaraj,Iris Ryckaert,Jenna Della Chiesa,Jeremy Foucray,Jérôme Granados,Johanna Prevost,Jules Marcilhacy,Kateryna Korotetska,Kim-David Nguyen,Lizzie LaCour,Lucien Tavano,Magali Boisseau,Mariam Hakobyan,Marie Bellocq,Marie Bernard,Marie Martens,Mario Araujo,Marketa Zapletalova,Maxime Champoux,Maxime Topolov,Maximilian Gebhard,Miguel Martin,Mohammed Sijelmassi,Natalia Bayona,Nicolas Szczepaniak,Olivier Picciotto,Ophélie De Jésus,Paul-Arthur Jonville,Philip Lakin,Philippe Trotin,Pierre Launay,Pierre Mertens,Pierre Simonnin,Prakash Chandran,Quentin Deleglise,Sébastien Félix,Simon Larsen,Stepan Doktor,Theo Goldberg,Théo Rouland,Thibaut Watrigant,Thomas Groc,Thomas Villaren,Toby Oliver,Valérie Quiniou,Vensy Krishna,Victor Arfi,Vidar Melstveit,Vincent Bondoux,Vincent Verhille
Click on the image below to fill my Airtable form please - if you were one of the top 88 speakers!

Details
I am looking to fill my Airtable CRM with the following information:
Nationality
Company they work for
Main Field of study, school, country
Passion, special interests, personal traits
Languages they speak
Their superpower
5 NoCode , LowCode tools they use (other than the one they work for!)
Some of their biggest pain points
Social links – GitHub: – Twitter: – LinkedIn:
Dashboard
March 1st, 2023. Unfortunately, I hit a bit of a snag in my plans to create the perfect dashboard - I just couldn't seem to gather enough information. But hey, I'm not giving up that easily! I'm determined to keep exploring the vibrant NoCode community, and Twitter seems like the perfect place to start. Who knows what kind of new insights and knowledge I'll uncover there? So, for now, it's back to the drawing board - and my Twitter feed!
I Love Make!
Make.com is the automation integrator that I am using to easily connect Airtable with OpenAI API. If you do not have an account, you can get one for free using this link. My referral link to Make.com: If you sign up for Make using your affiliate link will now automatically receive 1 month of Make's Pro plan with 10,000 ops.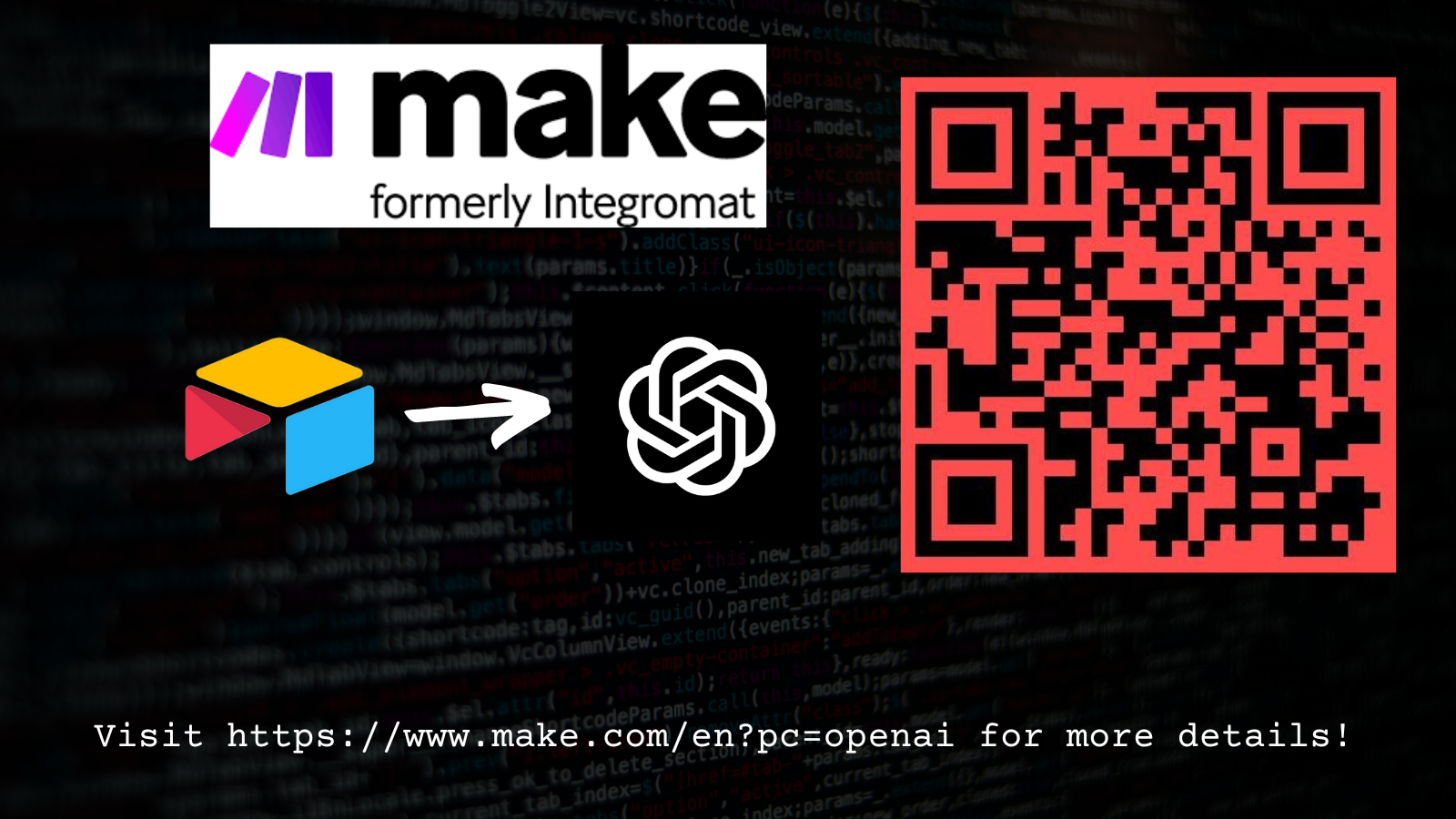 Another reason I use Airtable
I use Airtable for my CRM and build relationship with clients, partners, and to also discover more about the leaders in our industry. I connected Airtable with other tools so that I can pull that information from various context.
My Airtable Data entry interface